Make Your Business More Profitable!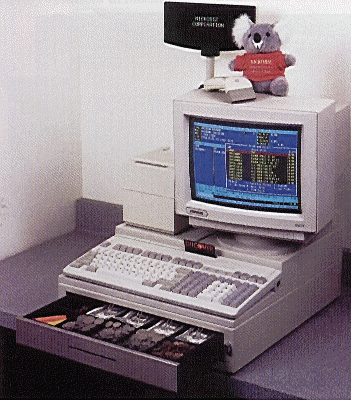 I never invest in anything for my business that pays less than a 100 % return on investment per year. So l wouldn't ask you to do it either.
The fact is that our system will generate a 300 % return on investment for you.
Let's look at how this happens. First - you invest in a computer system. Immediately, we start tracking sales of items and services. We start to learndown to the penny - just how much profit each and every item generates. Then we begin to:
a) Make better purchasing decisions ( when you know exactly how much of an item you will sell in the next 90 days, you can make one heck of a buy when the vendor offers a quantity discount - meaning your profit margins begin to increase! )
b) Stop overstocking - when the inventory is tight as a drum, you don't need to stock extra merchandise. As tight as you think your inventory is now...when you get your computer you will reduce it by 30 to 40 %. Hard to believe?
Our company mission is to "help businesses increase their profitability". Let us help you get the most out of your business with...
Spanish
Demostracin de Programaciones Especializadas
Common Sense le ofrece una Demostracin y Analizis completamente gratis y sin compromiso alguno, de como Automatizar su Negocio
Visita de Consultoria para la Automatizaci6n de su Negocio.
Dernostracin de ]as aplicaciones de cada software.
Dernostraci6n del coqjunto de hardware y su funcionamiento.
Orientacio'n sobre financiamiento.
Orientacio'n sobre financiamiento.
Orientacion de Sisternas Biornetricos.
Queremos ayudar a que consiga el control total de su negocio.Usted consigue el control absoluto de: Su inventario
Precios con distintos Niveles
Su facturacin
Promocin mediante Correo
Ordenes de compra
Los Suplidores
Asistencia de sus empleados
Cierre de cajas
Cuentas por cobrar
Reporte de ventas
Historial de venta
Layaway
The Business ControllerTM Plus Plus ( For Windows & Dos )
The Auto Repair Shop ControllerTM
The MicroBiz Dry Cleaner ControllerTM